Please click one of the items above to see details, work in progress and other views of the sculptures.
One of the installed panthers
Todd with the original panther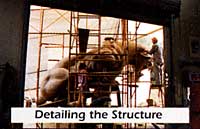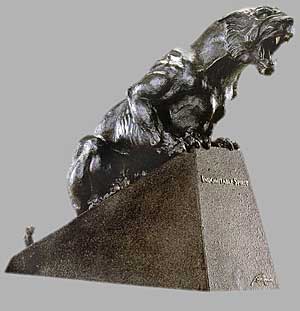 Replicas of the panthers are available in bronze (limited edition of 500, 8" high by 12" long) and 3" long pewter. Call for pricing.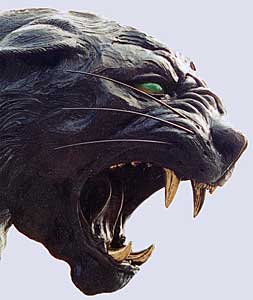 Close up of the head
Six twenty-two foot long bronze panthers, commissioned for the National Football League's Carolina Panthers, Carolinas Stadium Corp., Charlotte, NC
These pictures show some of the steps in making the panthers