Please click one of the items above to see details, work in progress and other views of the sculptures.
The finished sculpture is installed. The President of Historical Landmarks, Inc. is third from right, and Chuck Yeager is second from right.
Cast bronze parts are welded together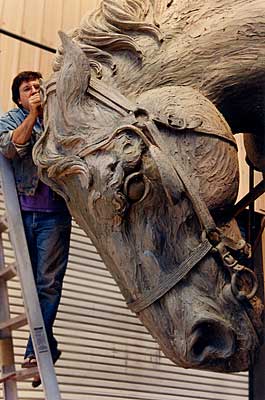 Todd detailing the clay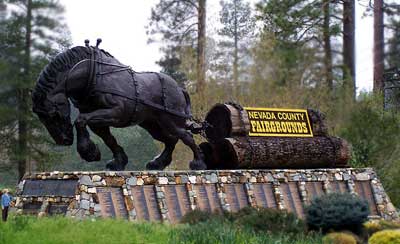 Todd's completed "Gentle Giant"
The "Gentle Giant" is a forty-four foot long bronze draft horse monument to the horses that worked the woods and mines in the area. It is located at the Nevada County Fairgrounds, CA.
Bronze replicas of the monument are available for $3800. Call for details.